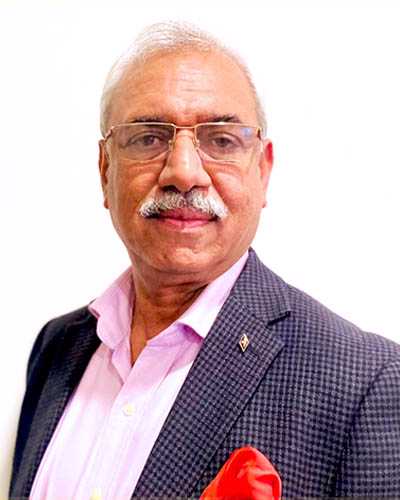 Lt Gen Tariq Nadeem Gilani (Retd)
CEO
Contact Info:
+92 322 511 1081
ceo@cottagetrust.org
About Me:
Education & Training
General Gilani served in Pakistan Army from 1979 to 2015. During his meritorious service in the Army, he commanded establishments from a regiment to a Corps. He retired as Chief of Logistics Staff of Pakistan Army in October 2015. Besides receiving top of the line military education over the years, he holds a Masters degree in War Studies from Quaid e Azam University, Islamabad and a Masters degree in Strategic Studies from Army War College, Carlisle, USA.
Besides education at National Defence University (NDU) Islamabad and Army War College USA, he has served as Commandant Armed Forces War College at the NDU, Islamabad from 2008 to 2010. He served on the board of National University of Science and Technology (NUST), Islamabad in 2014-2015 and as the President of Foundation University, Islamabad from 2018 to 2020. At present he is a member of the Senate of NDU, Islamabad.
He worked as Managing Director of Fauji Foundation, which is the largest social welfare network outside the public sector in Pakistan from January 2018 to March 2020. With the motto of "Earn to Serve", the Foundation has developed a unique model where it runs a number of businesses whose dividends are spent for social welfare of veterans from the armed forces and their families. As Managing Director, he led the effort to extend welfare services for maximum number of veteran families spread in different parts of Pakistan based on retirement pattern of soldiers. To provide maximum support for the welfare activities, his focus remained on generation of maximum growth, profits and increasing shareholder return.
Imbued with the spirit of contributing for empowerment of the youth, immediately after his retirement from the Army in October 2015, he set up COTTAGE (Cradle of Technological Training and General Education) Trust for imparting education and skills to young children from poor neighbourhoods. Parallel to the education program, the Trust started with a program giving health awareness and organising medical camps. COTTAGE Trust is gradually expanding its work and is supported by many highly educated and motivated men and women. At present, the Trust is running two schools in the vicinity of Rawat and has established COTTAGE Institute of Technology in a purpose built campus in the same area.